Hey Guys and Gals,
   Juan here with a little dose of Crowns just in case you were needing it because of withdrawals that led to blackouts and not being able to account for your whereabouts.  First of all, these last few days were pretty intense.  We got to Asheville, NC alright.  Although I don't think I ever saw the sun.  We parked in a garage connected to thecivic center, and I just walked off of our bus into the dressing room (not really, but you get the point).  Melodee went with Megan to get her toes did whilst I washed the children.  The concert went off without a hitch, and we had fun and then headed out.
   Little did we know that underneath the calm exterior as we lay slumbering in our peaceful yet rumbling (because of the bus) beds, a evil was lurking that would decimate half of the Crowns camp.  It started with our LD (Lighting Director), I think, and just went like a wave from there.  Mind you, this was no case of the sniffles.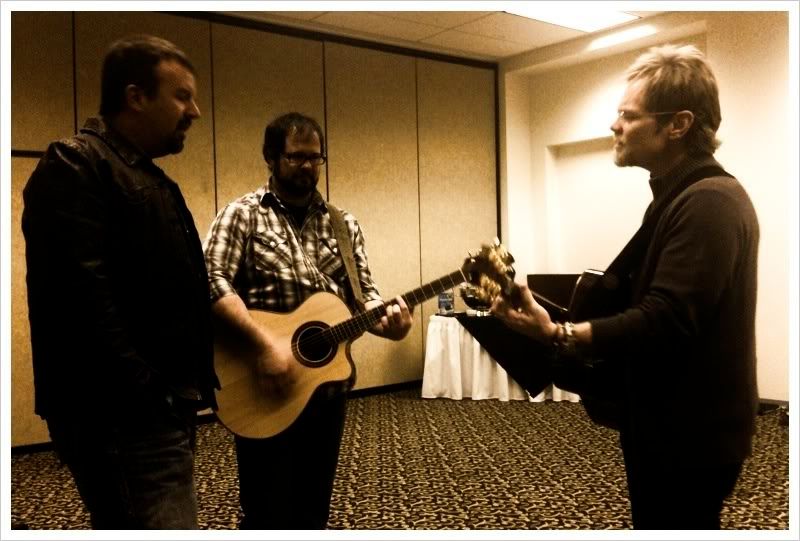 Without being too graphic, it was bad enough to keep folk from doing their jobs. The concert in Atlanta went well, [Side Note: Caleb's Dad came ot visit him, and we let him sing on "Voice of Truth". I thought it was nice of us seeing as how he helped to write it, regardless, REALLY cool moment of the night and the tou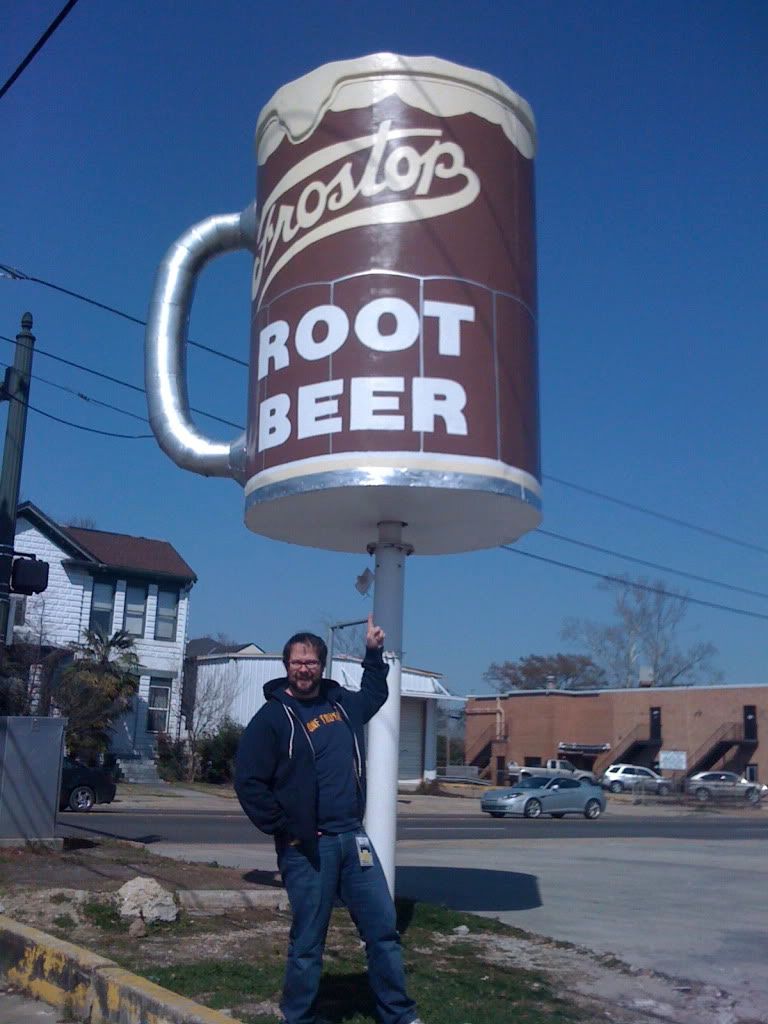 r] I don't think anything was noticed by anyone, which gives you a clue as to the undaunted nature of our crew. But by the end of the night, there was actually a section in the church lobby of people sprawled out on couches, and they included 2 of our bus drivers. 
   This led to a decisive moment when "Tour Mom" Mel had to either call it quits for the weekend, or gather what remnant we had left of a crew and bands and try to make a concert out of lemons in Baton Rouge,LA. So we consolidated buses, and because of the great bus skills of one John Micha and Ed Bunton, we were able to make it there.  That being only part of the problem since the crew was short, we decided to pitch in.  Granted, I had to actually touch my own amps and plug them in for the first time in I don't know how many years, but I did it, and I'm proud.  Now our Stage guy, Michael France will tell you he had to come in behind us and rewire everything, but he is a compulsive liar.
   So I apologize to the people of Baton Rouge and surrounding areas, because my wife was absent, and I'm sure that's the only reason you guys came (and to see me, of course).  So next time we come through, we will be sure to have disinfected everything as those of you who are going to see us in the next few days can be assured we are doing right now. God bless, and wash your hands.
PS: Sign is of a Place in Baton ROuge named Frostop's.  Cool place to eat and get a local feel
Peace
Juan