Hey Errbody,
A little update on us, a little lesson and a little more than you bargained for. That's what you're in for in this latest installation of the Casting Crowns Blog. First, the update.  We're currently on day 5 of a 12 day stretch of a furious Northeast run.  So far we've hit Baltimore, Rochester, Newark, and Portland (Maine, not Oregon. But that'd be incredible, wouldn't it?).  I'm sitting in Binghamton,NY getting ready to go to dinner with most of my family.  We left our youngest at home thinking arctic temperatures and rough roads would be a little hard on a baby. At any rate, this has been the best run so far. I say that with great respect to everyone who has come to concerts before, but the last few concerts have been pretty incredible with each night topping the last.  I also say that with great anticipation to the crowds that will come (I've thrown down the gauntlet, people. Now it's your turn).  
Tonight, I'm reflecting on three snapshots of the past five days. It's all of people I have encountered briefly in our concerts.  After the World Vision appeal, we get to hand out some envelopes with children to sponsor all over the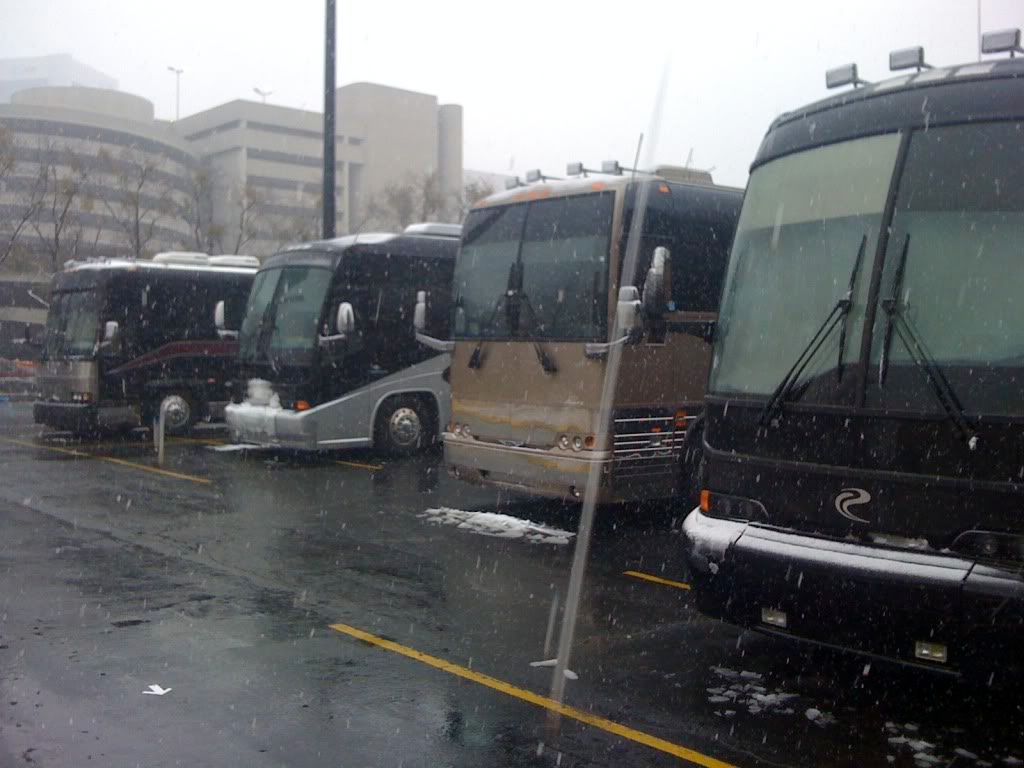 world, and recently it's been for the short term emergency work they are doing in Haiti (help with Haiti relief). Folks usually just come up and shake hands and take a child to sponsor or an envelope for Haiti.  That night, a guy decided to say a little extra and told me he'd been clean for some time, that he'd been battling addiction for 31 years and that Casting Crowns had helped him through all of that.  He now helps other people with the same problems and uses music God blessed us with to help them.  He got a little misty eyed when he was telling me.  I cannot begin to describe how humble that makes me.  To be a part of something that causes change, but not just change, life changing events in people's journeys where they meet Jesus, or find strength to make it another day.  To have someone actually trust me enough to lay their story down me, and for the most part, they are every personal stories.  Lastly, to know they have since gone on and spread that to other's lives is incredible.  Only by the grace and strength of God can such a thing happen.
Second time it happened at the same moment, but in a different city. We played in Newark and a man walked up to get a Haiti folder.  He waited around for a few seconds, and mentioned he was from Haiti. I asked if he had any family there, and he said he had had a sister. I couldn't find words to comfort him. I said I was sorry, but was
 taken in by his painful resiliency. I live in a country where when something happens to you, you are a victim. And somewhere in the Constitution it says that people, actually the government, must help you.  I say that because it must be in there, because every time something happens here, people are mad that the government doesn't help faster, or more, or spend more money, or something. This man had lost family, and instead of rocking back and opening his hands, he was giving. Instead of looking to a government for change, he was making it happen and I can only admire him.
Last one happened last night in Portland, ME.  I was looking for a third one to write about (for some reason, I'm attracted to 3's).  I found two men sitting in the front row, and without sounding too judgmental, they both were physically and mentally challenged.  One man was in a wheel chair and could hardly clap, though that didn't seem to stop him.  One man was singing, but his face contorted in a painful expression that was also filled with joy. At one song, and I can't remember if it was East to West, or Storm, the man who could stand was lifting the man in the wheelchair so he could stand as well. The image of the friends who brought the paralytic to Jesus immediately popped into my mind. Before you send a ton of emails, or negative blog comments, I did not say we were Jesus. Nor did he carve a hole in the roof to lower him down on a stretcher.  And these men weren't healed (not like we would like them to be, anyway). But the sight of a man so committed to his friend and so committed to God to do something as small as lift his friend so he could honor God just 6 inches more almost broke me on the spot.
I write these things for a few reasons. One is I'm usually praying for you guys while on stage, but these last few nights, I was shown a thing or two. Another is, are you so blessed by God's grace that you use that opportunity to show the way to someone else? Are you so trusting of our Lord that when something happens, you realize that you still have legs and hands to help others, or are you a victim? And lastly, despite what hinders you, do you lift anyone else up?
Peace
Juan